VISIT US IN STORE! OR WE SHIP NATIONWIDE!

24 A Little Falls Rd Fairfield NJ 07004
HAND MADE BAKED FRESH DAILY

MADE WITH PEA PROTEIN; VEGAN & GLUTEN FREE OPTIONS AVAILABLE
VISIT US IN STORE! OR WE SHIP NATIONWIDE!
24 A Little Falls Rd Fairfield NJ 07004
HAND MADE BAKED FRESH DAILY
MADE WITH PEA PROTEIN; VEGAN & GLUTEN FREE OPTIONS AVAILABLE
SHOP GLAM COOKIES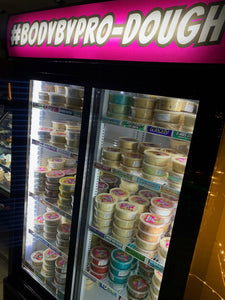 Pro-Dough
Dee first created Pro-Dough in 2018, during this time she was prepping for a National Level Bodybuilding Contest. She aspired to create a macro friendly treat that would satisfy sweet cravings but not ruin her prep diet! Now today between her online shop & store she offers over 50+ flavors of Pro-Dough. Vegan & Gluten Free Options as well.
Shop Pro-Dough: Ships Nationwide
Truffles
Dough Palace Truffles are offered in over 45+ flavors, after you bite through the white or dark chocolate shell you'll taste an extremely satisfying cookie dough like creamy center! Vegan & Gluten Free options are offered as well!
SHOP TRUFFLES
Custom Cake Orders
All Custom Cake Orders do require at least a 7 day lead time! Each and every cake is crafted by hand, our time and pricing is reflected in that.
VIEW OUR CAKE GALLERY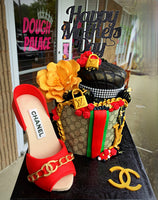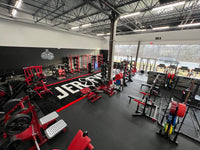 JERSEY BARBELL
Dough Palace is excited to announce our gym: Jersey Barbell of Wayne NJ. Strength & Fitness Facility! Follow us on Instagram: @JERSEYBARBELL
Jersey Barbell
Shipping
USPS PRIORITY MAIL ORDERS: There are circumstances and delays with shipping we are not responsible if the pro-dough, glam cookies, or other items begin to melt or crack. We are also not responsible for how the postal service handles the packages, if a container of pro-dough cracks or busts open during shipment we are NOT responsible. It is your duty as the buyer to follow the tracking number on your order. Leaving them out in your mailbox on a hot summer day is NOT our responsibility. For more information on shipping view the shipping policies tab.
All sales are final. No refunds or exchanges are accepted. Find more info about shipping on our Shipping Policy page. If you have an issue with tracking an order you can email us directly at Delicious.Delights.Dee@gmail.com
Shipping Info & Policies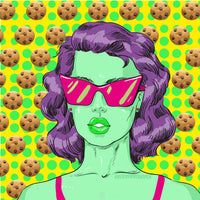 Reviews
I ordered myself a custom Pro-Dough for my birthday and I could not be more thrilled with how it came out! She responded immediately to my request and was so helpful in sorting out the details and making it exactly how I wanted it. It arrived within days of ordering and she even went as far as to package it with happy birthday tissue paper. The prodough itself is of course on point as always (I got Dunk-a-Roo). This business is a rare gem where not only is the product INCREDIBLE but the customer service is unlike any other. Thank you for making my birthday the best!

Liz
Dough Palace is a hidden gem in New Jersey!
These are some of the best protein-packed delicious treats you could possibly imagine. The creativity that goes into each truffle, cookie, frozen dough, and other treat is beyond expectation.
I live about seventy miles away and I make sure this is a monthly trip to stock up on my favorite protein treats. Everything you buy here is packed with protein so these are great for pre-workout, post-workout, or even just a great delicious late-night snack.

Dave F
Location
DOUGH PALACE
24 A LITTLE FALLS RD
FAIRFIELD NJ 07004
Thurs, Fri, & Saturday: 9am-4pm

Glam Cookies Available @
Jersey Barbell: 491 Route 46 W Wayne NJ 07470
Liquid error (layout/theme line 136): Could not find asset snippets/disable-checkout-until-slots-load.liquid